Dimitar T. Strashimirov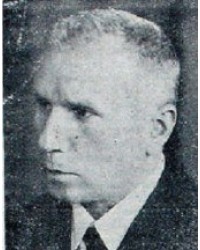 Dimitar Todorov Strashimirov is a Bulgarian historian, writer, pedagogue and public figure.
He was born in the great Bulgarian Strashimirovi family on December 20, 1868 in Varna. He graduated from high school in Veliko Tarnovo (1886), studied literature and history in Bern and graduated with a doctorate in literary studies in Bern (1893).
He is an active participant of the Plovdiv society of the Macedonian-Odrin Organization and until December 1902 he is the Chairman of the Board of Trustees.
For the period 1927-1929 he was director of the National Theater, and in 1930-1935 Deputy Director of the National Library. Editor of the magazine "Suvremennik" (1889-1890).
Publicist, author of a large number of studies and articles published in "Bulgarian Collection", "Misul", "Iskra" and others. Among his most important studies are "History of the April Uprising" in three volumes (1907), "Lyuben Karavelov" (1925), "Vasil Levski. Life, works, origin"(1929). He is the author of the book "The Southern Sonnets" (1894), the novel "In the Darkness" (1912), the drama "Vrazi" (1912).
Died in Sofia on 2 March 1939.
---
Showing 1 to 2 of 2 (1 Pages)