David Remnick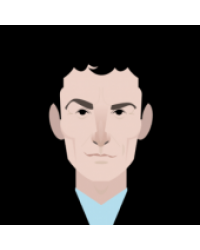 David Remnick (born October 29, 1958) is an American journalist, writer, and magazine editor. He won a Pulitzer Prize in 1994 for his book Lenin's Tomb: The Last Days of the Soviet Empire. Remnick has been editor of The New Yorker magazine since 1998. He was named Editor of the Year by Advertising Age in 2000. Before joining The New Yorker, Remnick was a reporter and the Moscow correspondent for The Washington Post. He also has served on the New York Public Library board of trustees. In 2010 he published his sixth book, The Bridge: The Life and Rise of Barack Obama.
Remnick was born in Hackensack, New Jersey, the son of Barbara (Seigel), an art teacher, and Edward C. Remnick, a dentist. He was raised in Hillsdale, New Jersey, in a secular Jewish home with, he has said, "a lot of books around." He is also childhood friends with comedian Bill Maher. He attended Pascack Valley High School in Hillsdale.
He was graduated from Princeton University in 1981 with an A.B. summa cum laude in comparative literature; there, he met writer John McPhee, was a member of the University Press Club, and helped found The Nassau Weekly. Remnick has implied that after college he wanted to write novels, but due to the illnesses of his parents, he needed to get a job. Remnick wanted to be a writer, so he chose a career in journalism, taking a job at The Washington Post.
He is married to reporter Esther Fein of The New York Times and has three children, Alex, Noah, and Natasha. Remnick is fluent in Russian.
He began his reporting career at The Washington Post in 1982 shortly after his graduation from Princeton. His first assignment was to cover the United States Football League. After six years, in 1988, he became the newspaper's Moscow correspondent, which provided him with the material for Lenin's Tomb. He also received the George Polk Award for excellence in journalism in 1993.
---
Showing 1 to 1 of 1 (1 Pages)