David G. Lanoue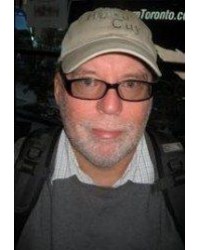 About himself:

I'm a translator of Japanese haiku, a teacher of English and world literature, a writer of haiku and "haiku novels."
I earned my B.A. at Creighton University in Omaha, Nebraska (1976), then went on to complete the M.A. & Ph.D. in English at the University of Nebraska-Lincoln (1977, 1981). My dissertation topic was musical symbolism in 14th-century English, French and Spanish poetry. Since 1981, I've been teaching English at Xavier University of Louisiana in New Orleans, where I am the RosaMary Professor of English.
In 1982 I discovered haiku. I began studying Japanese and visited Japan in 1987 and '88, working on a book of translations of the poet Issa. To further this project, in summer of 1989 I participated in a three-week National Endowment for the Humanities workshop on Literary Translation, held at the University of California-Santa Cruz. The book appeared in 1991: Issa: Cup-of-Tea Poems (Asian Humanities Press).
Over the years, I've published haiku and haiku criticism in Modern Haiku, Frogpond, Bottle Rockets, Mayfly, Moonset, Ginyu (Tokyo), Jointure (Paris), Poesia(Milan), Literaturen Vestnik (Bulgaria), FreeXpresSion (Australia), Presence (England) ... and other places. Here's a random sampling.
In May of 2000, with the help of my son Bryan and Bart Everson of Xavier University, I launched my website, The Haiku of Kobayashi Issa, the most comprehensive English-language Issa site on the Web.
I'm an active member of the Haiku Society of America and a former director of the World Haiku Association. In 2002 I co-founded, with Johnette Downing, the New Orleans Haiku Society.
---
Showing 1 to 6 of 6 (1 Pages)