David L. Dotlich and Peter C. Cairo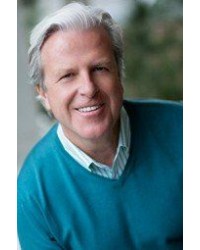 Dr. David Dotlich is the chairman and CEO of Pivot - a strategic leadership boutique that develops corporate strategy and executive development programs for Fortune 500 companies such as Walmart, Johnson & Johnson, GSK, Nike, Microsoft, KKR, Aetna, Best Buy, DPDHL, AbbVie, Ericsson, and many others. A successful entrepreneur who has founded and run two large independent companies, he advises CEOs and boards on issues of talent, leadership, and strategy.

Named one of the Top 50 Coaches in the United States, Dr. Dotlich is former executive vice president of Honeywell International, founder and former president of CDR International and Delta Executive Learning Center, and former president of Mercer Delta Consulting.

Dr. Dotlich is the co-author of 11 best-selling books.
A certified psychologist in career development, life planning, and numerous psychological inventories, Dr. Dotlich was a founding partner of CDR International which was acquired by Marsh McLennan. Previously, he was executive vice president of Groupe Bull S.A., a global computer manufacturer headquartered in Paris with 45,000 employees worldwide. In this role, he was responsible for human resources, quality improvement, and all internal and external communication activities throughout the world.

Earlier in his career, Dr. Dotlich was a professor at the University of Minnesota, teaching at the business school and in the Speech Communication Department. His teaching and research focused on the impact of organizational culture on producing effective leaders, with particular emphasis on women and minorities. Additionally, he was the executive director of the Michigan Business School Human Resource Partnership.


---
Dr. Peter Cairo is a consultant who specializes in the areas of leadership development, executive coaching, board evaluation, and executive team effectiveness.
Peter spent 20 years as a full-time faculty member at Columbia University, where he served as chairman of the Department of Organizational and Counseling Psychology and was responsible for master's- and doctoral-degree training programs. He also taught graduate courses in group dynamics, assessment, career development, and counseling techniques.
Following his academic career, Peter co-founded CDR International and the Oliver Wyman Executive Learning Center, where he and his colleagues designed, developed, and delivered large-scale leadership development programs for senior executives at Fortune 500 companies. He has since been a primary consultant, advisor, and coach to numerous senior executives, leadership teams, and boards at BlackRock, Colgate-Palmolive, Time Warner, Avon Products, ITW, Legg Mason, PepsiCo, Microsoft, Interpublic Group (IPG), BD, Boehringer Ingelheim, KPMG, Thomson Reuters, and Pegasystems.
Peter is a noted author and speaker on a wide range of topics in the field of leadership development.
Peter's other professional activities reflect a strong commitment to using his background and experience to train professionals in not-for-profit organizations. He is on the board of Women Deliver, a global advocacy group focused on the well-being and health of young girls and women.
Peter earned a BA at Harvard University and a PhD at Columbia University. He is a member of the American Psychological Association and a licensed psychologist in the state of New York.
---
Showing 1 to 1 of 1 (1 Pages)