Daniel G. Amen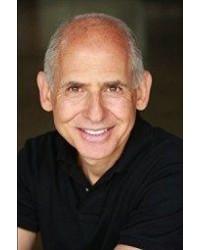 Daniel Gregory Amen (born 1954) is an American psychiatrist, a brain disorder specialist, director of the Amen Clinics, and a ten-times New York Times bestselling author.
Amen's clinics specialize in the use of brain imaging equipment (single photon emission computed tomography SPECT) in diagnosing psychiatric disorders. However, Amen's methodology has been criticized by psychiatrists and neuroscientists on ethical and safety grounds.
Amen has studied brain injuries affecting professional athletes, and he is a post-concussion consultant for the National Football League.
Daniel Amen was born in Encino, California, in 1954 to Lebanese immigrant parents.
He received his undergraduate biology degree from Southern California College in 1978 and his medical degree from Oral Roberts University School of Medicine in 1982. Amen did his general psychiatric training at the Walter Reed Army Medical Center in Washington, D.C., and his child and adolescent psychiatry training at Tripler Army Medical Center in Honolulu. Amen fulfilled 200 hours of training to obtain his radioactive materials license from the Institute of Nuclear Medicine Education. He then carried out the required 1,000 hours of clinical supervision in reading scans.Amen is double board certified by the American Board of Psychiatry and Neurology in General Psychiatry and Child and Adolescent Psychiatry.
---
Showing 1 to 2 of 2 (1 Pages)