Dr. Bharat B. Aggarwal & Debora Yost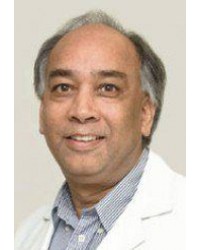 Bharat B. Aggarwal is an Indian-American biochemist. His research has been in the areas of cytokines, the role of inflammation in cancer, and the anti-cancer effects of spices and herbs, particularly those of curcumin (a chemical constituent of the spice turmeric). He was a professor in the Department of Clinical Immunology, Bioimmunotherapy, and Experimental Therapeutics at University of Texas MD Anderson Cancer Center in Houston, Texas.
Dr. Aggarwal is currently a member of the editorial boards of about 24 international journals and served as a reviewer for more than 160 journals, various grant proposals and 10 Ph. D. thesis.

Dr. Aggarwal has edited 12 books and served as Guest editor for special issues from Biotherapy, Cancer Letters and Current Opinion in Pharmacology. He has trained over 80 postdoctoral fellows and visiting professors from around the world. He co-organized and served as member in many International and National Conferences/ Symposia and was invited to give lectures/seminars (324) in more than 50 countries. He has recently authored "Healing Spices" book that was released on January, 2011.


---
Debora Yost is a veteran health journalist, health book writer, and former vice president and editor-in-chief of Prevention Magazine Health Books. For more than twenty years, she has written and contributed to dozens of health books with combined sales of more than 20 million copies. Her recent titles include The Complete Guide to Natural Cures and Heal Your Heart with Wine and Chocolate.
---
Showing 1 to 1 of 1 (1 Pages)