Dr. Alexander Mauskop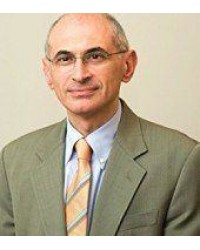 Dr. Alexander Mauskop is the founder and director of the New York Headache Center. He is a board-certified neurologist and a world-renowned headache specialist. He is a Professor of Clinical Neurology at SUNY Downstate Medical Center. Dr. Mauskop has conducted and published groundbreaking research in the field of headaches. He has written many scientific articles and serves as a reviewer for many medical journals, including the New England Journal of Medicine, Headache, Neurology, and Cephalalgia.
Dr. Mauskop's research has led to the development of a breakthrough patented headache medicine, Dr. Mauskop's Migralex.
For the past 25 years Dr. Mauskop has led an annual educational symposium on headaches and has also trained hundreds of doctors from across the world at his Center in advanced treatments, such as Botox injections, magnesium infusions, and nerve stimulation. He has given hundreds of lectures, including grand rounds and lectures at institutions such as Cornell, Harvard, Columbia, NYU and Dartmouth Medical Schools, and Mayo and Cleveland Clinics. He has been invited to speak at the meetings of the American Academy of Neurology, American Headache Society and International Headache Society.
Dr. Mauskop has appeared on local and national television and radio programs, including Tom Brokaw's News Hour, ABC Evening News, Extra, Fox News, and PBS Special. He is the author of two books on headaches for the general public and one textbook for doctors.
---
There are no products to list.