Bruno Latour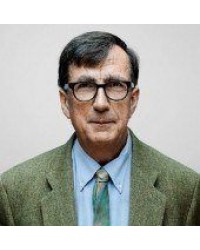 Bruno Latour (born 22 June 1947) is a French philosopher, anthropologist and sociologist. He is especially known for his work in the field of science and technology studies (STS). After teaching at the École des Mines de Paris (Centre de Sociologie de l'Innovation) from 1982 to 2006, he became Professor at Sciences Po Paris (2006-2017), where he was the scientific director of the Sciences Po Medialab. He retired from several university activities in 2017. He was also a Centennial Professor at the London School of Economics.
Latour is best known for his books We Have Never Been Modern (1991; English translation, 1993), Laboratory Life (with Steve Woolgar, 1979) and Science in Action (1987). Although his studies of scientific practice were at one time associated with social constructionist approaches to the philosophy of science, Latour has diverged significantly from such approaches. He is best known for withdrawing from the subjective/objective division and re-developing the approach to work in practice. Along with Michel Callon and John Law, Latour is one of the primary developers of actor–network theory (ANT), a constructionist approach influenced by the ethnomethodology of Harold Garfinkel, the generative semiotics of Algirdas Julien Greimas, and (more recently) the sociology of Émile Durkheim's rival Gabriel Tarde.
Latour's monographs earned him a 10th place among most-cited book authors in the humanities and social sciences for the year 2007.
Latour is related to a well-known family of winemakers from Burgundy, but is not associated with the similarly named estate in Bordeaux.
As a student, Latour originally focused on philosophy and was deeply influenced by Michel Serres. Latour received his Ph.D. in theology at Université de Tours. He quickly developed an interest in anthropology, and undertook fieldwork in Ivory Coast which resulted in a brief monograph on decolonization, race, and industrial relations.
After spending more than twenty years at the Centre de sociologie de l'innovation at the École des Mines in Paris, Latour moved in 2006 to Sciences Po, where he was the first occupant of a chair named for Gabriel Tarde. In recent years he also served as one of the curators of successful art exhibitions at the Zentrum für Kunst und Medientechnologie in Karlsruhe, Germany, including "Iconoclash" (2002) and "Making Things Public" (2005). In 2005 he also held the Spinoza Chair of Philosophy at the University of Amsterdam.
---
Showing 1 to 1 of 1 (1 Pages)