Bart Ehrman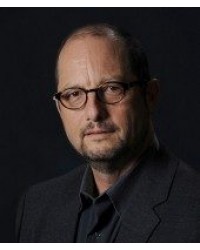 Bart Denton Ehrman (born October 5, 1955) is an American New Testament scholar focusing on textual criticism of the New Testament, the historical Jesus, and the development of early Christianity. He has written and edited 30 books, including three college textbooks. He has also authored five New York Times bestsellers.
Bart D. Ehrman is the James A. Gray Distinguished Professor at the University of North Carolina at Chapel Hill. He began his teaching career at Rutgers University, and joined the faculty in the Department of Religious Studies at UNC in 1988, where he has served as both the Director of Graduate Studies and the Chair of the Department.
Professor Ehrman completed his M.Div. and Ph.D. degrees at Princeton Seminary, where his 1985 doctoral dissertation was awarded magna cum laude. An expert on the New Testament and the history of Early Christianity, has written or edited thirty books, numerous scholarly articles, and dozens of book reviews. In addition to works of scholarship, Professor Ehrman has written several textbooks for undergraduate students and trade books for general audiences.
Professor Ehrman has been the recipient of numerous academic awards, grants, and fellowships, including the UNC Undergraduate Student Teaching Award (1993), the Phillip and Ruth Hettleman Prize for Artistic and Scholarly Achievement (1994), the Bowman and Gordon Gray Award for excellence in teaching (1998-2001), the Pope Spirit of Inquiry Teaching Award (2008), and the Religious Liberty Award from the American Humanist Association (2011).
Professor Ehrman has featured widely in television, radio, and print media, including The Daily Show with Jon Stewart, The Colbert Report, CNN, Discovery Channel, History Channel, National Geographic, BBC, Fresh Air, Talk of the Nation, The New Yorker, Time Magazine, Newsweek, the New York Times, and the Washington Post. He now lives in Durham NC with his wife Sarah (and dog Billy).
---
Showing 1 to 2 of 2 (1 Pages)