Barry Wright, Christine Williams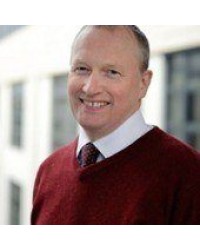 Barry Wright is a Professor of Child Mental Health and runs a child mental health research stream. This sits within the Mental Health and Addictions Research Group (Lead by Simon Gilbody) in the Hull York Medical School and the Department of Health Sciences at the University of York.
Barry runs a child mental health research network and coordinates a team of 12 researchers that focus on two main areas of work.
The first is Child orientated interventions for child mental health problems. Much research in the UK and beyond in the field of child mental health focuses on medication, neuroimaging, genetics, biological sciences and the trialling of adult interventions in younger age groups. Barry's team is unique in seeking to develop and research interventions that have been designed specifically for children and young people. Children, young people and their families are always closely involved in the development and planning of research. Interventions that the team have researched over the last few years include using social stories that write a child into a story about themselves to give them helpful social and emotional information; the use of technology and computers, friendly to young people, to deliver child mental health interventions, and we are about to start a study using LEGO based therapy in children on the autism spectrum.
---
Dr. Christine Williams is a fully registered medical practitioner working as a consultant in child, adolescent and family psychiatry within the independent sector. She holds the degrees of Bachelor of Medicine and Bachelor of Surgery and is a member of The Royal College of Psychiatrists and of the Association for Child and Adolescent Mental Health
Dr. Christine Williams has worked in the field of child psychiatry for almost 20 years, more than twelve of those as a consultant in the National Health Service. During this time she was a Clinical Tutor for junior doctors training in psychiatry, an Associate Training Programme Director for senior trainees in child and adolescent psychiatry, a Clinical Director and member of the Executive Trust Board in addition to winning a research award looking at the treatment of depressive disorder in childhood and adolescence as a trainee. She has extensive experience in the challenges of both state and private education as well as in the provision of reports for Court
Dr. Christine Williams assesses and treats a wide range of emotional conditions seen in young people including depression, obsessive compulsive disorder and attention deficit disorder, with or without hyperactivity. Dr Williams will also undertake assessments of adolescents for possible autism spectrum disorder difficulties in the form of the Autism Diagnostic Observational Schedule (ADOS).
---
Showing 1 to 1 of 1 (1 Pages)