Andrew R. Getzfeld, PhD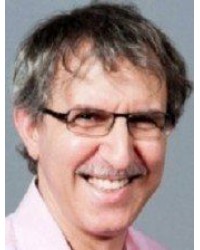 Andrew R. Getzfeld, PhD received his BA in Psychology from Vassar College, his MSSW from the University of Wisconsin-Madison, and his Ph.D. in School Psychology from the University of Tennessee-Knoxville. His dissertation examined bulimia nervosa in young women, specifically, he examined the connection between major depressive disorder and bulimia, and the effectiveness of Desipramine on the reduction of bulimic symptoms. At present, Andrew is a Certified Social Worker in New York, a Certified School Psychologist and School Social Worker in New Jersey, and a Certified Alcohol Counselor in New Jersey.
Since he received his Ph.D., he has continued to research bulimia nervosa. Other areas of interest include eating disorders and the addictions, abnormal psychology, children and child development, and psychopharmacology. He wrote The Essentials of Abnormal Psychology.
Andrew also is in the planning stages of co-authoring with Barry Cohen and Robert Pierro a book entitled So You Want to be a Psychotherapist, which will examine the various helping professions where psychotherapy can be performed.
---
Showing 1 to 1 of 1 (1 Pages)