Andy Sernovitz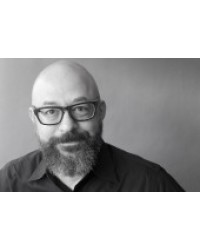 Andy Sernovitz teaches word of mouth marketing and social media. He wrote the New York Times best-seller "Word of Mouth Marketing: How Smart Companies Get People Talking."
He's a founder of the word of mouth movement, which teaches companies to earn the respect and recommendation of their customers. Why? Because companies that understand this stuff are more open, transparent, honest, and kind. It's about one big idea: Companies that make people happy are more successful.
Andy Sernovitz builds organizations that help people help each other. His company, GasPedal, builds peer-to-peer communities for people leading meaningful change at the world's biggest companies.
He runs SocialMedia.org, the community for social media leaders at the world's greatest brands, and WordofMouth.org, where marketers and entrepreneurs learn to be great at word of mouth marketing.
Andy taught word of mouth marketing at Northwestern University and internet entrepreneurship at the Wharton School of Business. He's a serial entrepreneur who founded and advises many startups and nonprofits. And he's a rabid purist on the topic of marketing ethics.
He created the Word of Mouth Marketing Association and the Association for Interactive Marketing. His fantastic blog is called "Damn, I Wish I'd Thought of That!".
---
Showing 1 to 1 of 1 (1 Pages)