Alice Miller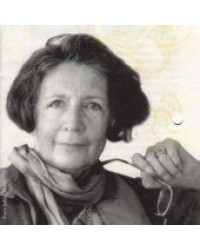 Alice Miller, born as Alicija Englard (1923 – 2010), was a Swiss psychologist and psychoanalyst of Polish-Jewish origin, who is noted for her books on parental child abuse, translated into several languages.
Her book The Drama of the Gifted Child caused a sensation and became an international bestseller with the English publication in 1981. Her views on the consequences of child abuse became highly influential. In her books she departed from psychoanalysis, charging it with being similar to the poisonous pedagogies.
Miller was born in Piotrków Trybunalski, Poland into a Jewish family. She was the oldest daughter of Gutta and Meylech Englard and had a sister, Irena, who was five years younger. From 1931 to 1933 the family lived in Berlin, where nine-year-old Alicija learned the German language. Due to the National Socialists' seizure of power in Germany in 1933 the family turned back to Piotrków Trybunalski. As a young woman, Miller managed to escape the Jewish Ghetto in Piotrków Trybunalski, where all Jewish inhabitants were interned since October 1939, and survived World War II in Warsaw under the assumed name of Alicja Rostowska. While she was able to smuggle her mother and sister out of the Ghetto, her father died in 1941 in the Ghetto.
She retained her assumed name Alice Rostovska when she moved to Switzerland in 1946, where she had won a scholarship to the University of Basel
A common denominator in Miller's writings is her explanation of why human beings prefer not to know about their own victimization during childhood: to avoid unbearable pain. She believed that the unconscious command of the individual, not to be aware of how he or she was treated in childhood, led to displacement: the irresistible drive to repeat abusive parenting in the next generation of children or direct unconsciously the unresolved trauma against others (war, terrorism, delinquency), or against him or herself (eating disorders, drug addiction, depression).
---
Showing 1 to 1 of 1 (1 Pages)