Alexander Demandt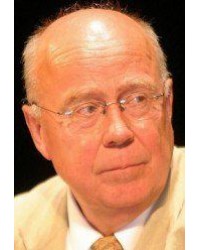 Alexander Demandt (born 6 June 1937 in Marburg, Hesse-Nassau) is a German historian. He was professor of ancient history at the Free University of Berlin from 1974 to 2005. Demandt is an expert of the history of Rome.
In 1964, Alexander Demandt received his Ph.D. for the dissertation The Critique of Time and Historical Picture via Ammianus Marcellinus (Zeitkritik und Geschichtsbild bei Ammianus Marcellinus). As an assistant at the Johann Wolfgang Goethe University in Frankfurt am Main, he received the travel grant from the German Archaeological Institute in 1964/65. In 1966 he became an assistant at the University of Konstanz, in 1970 he completed his habilitation with a thesis on Magister militum.
The focus of his work is in the areas of the Roman world and late antiquity, he also deals with the phenomenon of decline in history, cultural vandalism, historical theory, philosophy of history and the history of science. In 1992 Demandt published together with his wife Barbara transcripts from lectures of the historian Theodor Mommsen on the Roman Empire, which he had found in a Nuremberg antiquarian bookshop.
---
Showing 1 to 1 of 1 (1 Pages)