Alex Rovira Celma, Fernando Trías De Bes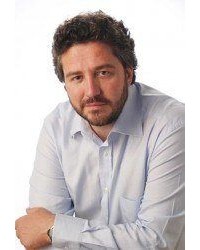 Alex Rovira manages the qualifying department of the Salveti-Lombart consulting firm. Previously, he worked as a Marketing Specialist in several other companies and then he managed to set up his own consulting agency. Rovira is a well-known lecturer in the field of psychology. He is the author of "The Internal Compass" ("Urano", 2004) and the Spanish edition of "Let's Understand the User" co-authored by Bernard Dubois.
---
Fernando Trías De Bes is a co-founder and manager of Salvets and Lombard. He has held various positions in several international trading companies. He co-authored Philip Kotler's "Side Marketing" ("Willie", 2003).
Through Salveti-Lombart consulting firm, the authors have worked with numerous leading organizations, including Bayer, Credit Suis, Danone, Frito Lei, Hewlett Packard, Mercedes Benz, Microsoft, Morgan Stanley, Nestlé and others. They were also in collaboration with consulting agencies such as Mac Kinsey and Co., AT Kerny and Bain and Company.
Both are lecturers at the ESADE Business School in Barcelona, ​​Spain - one of the most respected universities in Europe. Alex Ravira leads courses in human resources management.
---
Showing 1 to 1 of 1 (1 Pages)