Jacques Boulet, Antoine Demonceaux, Fabienne Donner, Yves Lèvequ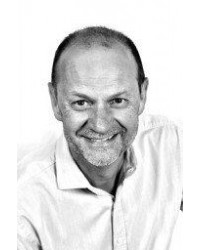 Dr Jacques Boulet is General practitioner homeopath and director of the Center for Development and Teaching of Homeopathy (CEDH). He is the author of the "Practical guide to child homeopathy", Editions Marabout 2010, and "The dictionary of homeopathy", Editions Privat reviewed and expanded in 2007.
---
Antoine Demonceaux is a physician, a psychoanalyst, a homeopathic lecturer for twenty-five years, and a former assistant consultant at the Mother-Child Service at the University Hospital in Reim. He founded the "homeopathic therapy" university discipline at the Reims Medical Faculty. He also participated in the creation of the Savante Society of Homeopathy. From his clinical experience as a homeopathic and psychoanalytic general practitioner, he is recognized as one of the best current specialists in the field of homeopathic therapy.

---
Showing 1 to 1 of 1 (1 Pages)