Vladimir Chukov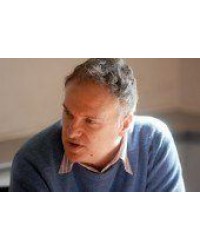 Vladimir Chukov is an Islamic and Arab specialist, university lecturer and scientist in the field of Middle East and Islamic politics. He is the author of a number of books and research in this field.
Born April 22, 1960 in Athens, Greece. He studied at a French college in Tunisia and later graduated from the French High School in Sofia. He graduated from the Faculty of Social Sciences at Damascus University, Syria. He defended his dissertation on "Political Party in the Arab World in the last two decades (1970-1990). Comparative Analysis" and gets his Ph.D. In 1998 he became Associate Professor, in 2005 - Doctor of Economic Sciences, and in 2007 - Professor. He taught at a number of Bulgarian universities: Varna Free University, Sofia University "St. Kl. Ohridski", New Bulgarian University, Angel Kanchev University of Rousse and others.
During the period 1995-1998 he was editor-in-chief of "International Relations" magazine. In 1999, the NGO "Bulgarian Middle East Research Center" was established and in 2002 the Center for Regional and Confessional Studies. Since 2005 he has been the scientific secretary of the specialized scientific council on international relations at the Higher Accreditation Council, and since 2006 - a member of the Committee of Social Sciences at the Higher Accreditation Council. He is a member of the editorials of Geopolitics and Philosophy Forum magazines.
He is a member of a number of international scientific organizations, including the European Association for Middle East Studies, the Central Eurasian Society Studies and others. He is also published in US, UK, France, Italy, Germany, Russia, Turkey, Romania and other countries.
---
Showing 1 to 5 of 5 (1 Pages)