Vickie L. Milazzo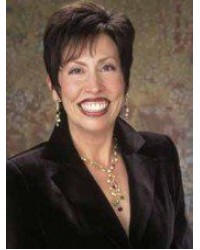 Top 10 Entrepreneur Vickie L. Milazzo, RN, MSN, JD is founder and president of Vickie Milazzo Institute. Named by Inc. magazine as one of the Top 5000 Fastest-Growing Private Companies in America, the Institute is the oldest and largest legal nurse consulting training institute and the only publishing company exclusively devoted to this field. Vickie created the trademark CLNC® Certification Program, the first national legal nurse consulting certification. She then built the National Alliance of Certified Legal Nurse Consultants (NACLNC®), a professional association of approximately 4,000 members.

Vickie has trained, coached and mentored more than 24,000 RNs as Certified Legal Nurse Consultants. She is recognized as the nation's expert on legal nurse consulting and as a dynamic role model by tens of thousands of nurses. Her company was named by Inc. magazine as one of the Top 50 Education Companies in America. Vickie teaches the innovative business strategies that changed the face of nursing and earned her a place on the national list of Inc. Top 10 Entrepreneurs.
As the authoritative educator in her field, Vickie has been featured or profiled in numerous publications, including The New York Times, Women's Health, Chicago Tribune, Success Magazine, Entrepreneur, Houston Chronicle, Investor's Business Daily, Ladies Home Journal, Los Angeles Times and many more.

Her work has been published everywhere from USA Today and Seventeen to PINK magazine and in many nursing, legal and business media, such as MSNBC.com, StartupNation.com, YoungUpstarts.com, Lawyers USA, Nursing Spectrum, Forensic Nurse, American Journal of Nursing, Association of Trial Lawyers of America Newsletter and Entrepreneur's StartUps.

A nationally acclaimed keynote speaker and member of the National Speakers Association, Vickie has spoken for groups such as the American Association for Justice, The Oprah Winfrey Boys & Girls Club, Texas Trial Lawyers Association, Farmers Insurance, Oncology Nursing Society, eWomen Network, the Kripalu Center for Yoga and Health and other business and professional organizations.


---
Showing 1 to 1 of 1 (1 Pages)