Vasilka Radeva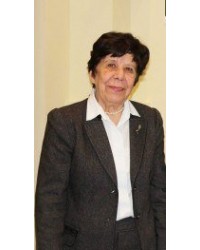 Vasilka Radeva is a graduate of the Sofia University "St. Kliment Ohridski ", where she graduated in Bulgarian Philology, defended a dissertation and for several decades read lectures there. In 1994, she was awarded the PhD degree in philological sciences.
An expression of her scientific interests are not only published 12 books and monographs and more than 200 scientific articles, but lecture courses on Bulgarian lexicology and lexical semantics, phonetics, field linguistics and dialectology, Bulgarian and Slavic word formation.
She was lecturer in Bulgarian at Leipzig University (1979-1982), West Berlin Free University (1989-1992) and guest professor at the Saarburg University in Saarbrücken.
She is also Editor-in-chief of "Bulgarian Speech" magazine.
---
Showing 1 to 2 of 2 (1 Pages)