Vasily Grossman. Edited by Antony Beevor and Lyuba Vinogradova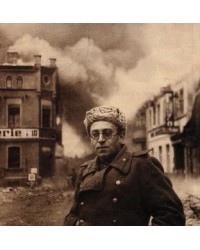 Vasily Grossman was born in 1905. In 1941 he became a war reporter for the Red Army newspaper "Red Star" and came to be regarded as a legendary war hero. Life and Fate, his masterpiece, was considered a threat to the totalitarian regime, and Grossman was told that there was no chance of the novel being published for another 200 years. Grossman died in 1964.
Antony Beevor's books include Stalingrad and The Fall of Berlin 1945, which has been translated into 25 languages.
Lyuba Vinogradova is a researcher, translator, and freelance journalist. She has worked with Antony Beevor on his three most recent books.
---
Showing 1 to 1 of 1 (1 Pages)