Ulrike Petermann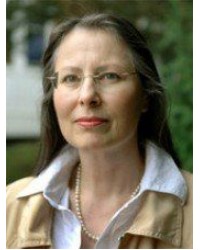 Prof. Dr. Ulrike Petersmann was born in 1954. She studied social pedagogy, pedagogy and psychology in Mannheim and Bonn in 1973. In 1982 she graduated from the Technical University in Berlin. In 1984 she received a scholarship from the Goers Society. Two years later she continued her education in the University of Bonn.
She has many years of experience as a psychologist with children and adolescents. In 1991, she founded the psychological ambulatory for children at Bremen University's Institute for Clinical Psychology, and was also head of her until 1994. In 1995 she took over the management of the Department of rehabilitation and pedagogy in psychiatric and behavioral disorders at Dortmund University. Since 2007 she has been head of the Department of Clinical Psychology, specializing in Child Clinical Psychology at the Center for Clinical Psychology and Rehabilitation of Bremen University.
Her scientific interests are: clinical psychology, child psychology, psychology of learning, developmental psychopathology and methods of relaxation in childhood and adolescence.


---
Showing 1 to 1 of 1 (1 Pages)