Timothy Ferriss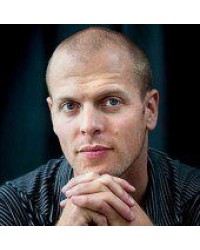 Timothy "Tim" Ferriss (born in 1977) is an American author, entrepreneur, self-proclaimed "human guinea pig", and public speaker. He has written a number of self-help books on the "4-hour" theme, some of which have appeared on the New York Times, Wall Street Journal, and USA Today bestseller lists, starting with The 4-Hour Workweek.
Ferriss is also an angel investor or an advisor to Facebook, Twitter, StumbleUpon, Evernote, and Uber, among other companies. Tim is also host of the popular podcast, The Tim Ferriss Show.
Ferriss grew up in East Hampton, New York and graduated from St. Paul's School in Concord, New Hampshire. He received a degree in East Asian Studies from Princeton University in 2000. After graduation, Ferriss worked in sales at a data storage company. Ferriss began building his own Internet business, BrainQUICKEN, while still employed at the company.
---
Showing 1 to 3 of 3 (1 Pages)