Sue Monk Kidd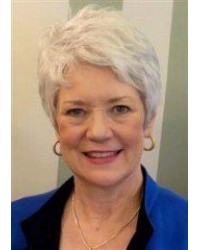 Sue Monk Kidd (born August 12, 1948) is a writer from Sylvester, Georgia, best known for her 2002 novel The Secret Life of Bees.
Kidd was born in Sylvester, Georgia, and attended local schools. She graduated from Texas Christian University with a B.S. in nursing in 1970. She worked in her twenties as a Registered Nurse and college nursing instructor at the Medical College of Georgia.
She was influenced in her 20s by the writings of Thomas Merton to explore her inner life. In her 30s, she took writing courses at Emory University and Anderson College in South Carolina, now Anderson University, as well as studying at Sewanee, Bread Loaf, and other writers' conferences.
---
Showing 1 to 1 of 1 (1 Pages)