Stanislava Churinskiene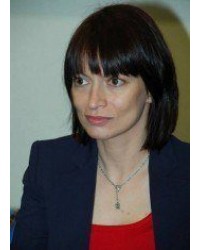 Stanislava Churinskiene is a journalist and writer, she has been a correspondent for the press service of the Euro-institutions in Brussels. She is an associate of EVA and "The Woman Today" magazines and has several published books.
She was born in Sofia in 1976. Graduated in "Psychology" and "Journalism".
Her writing style combines the experience gained in her two professions. She has long been trying to reconcile journalism and psychotherapy, giving up on the second. But they manage to interact in her novels. Her writing is journalistically tight, with a focus on action and conflict.
---
Showing 1 to 1 of 1 (1 Pages)