Stancho Stanchev, Rumen Nikolov, Jordan Baev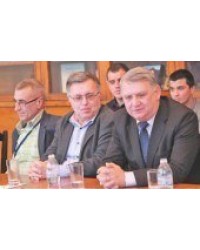 Polk. retired Assoc. Prof. Stancho Stanchev, a military historian. He began his career as a research associate at the Institute of Military History at the General Staff of the Bulgarian Army in 1988.
Reaches the head of the science section, and after the closure of the Institute in 1999, he worked in the General Staff and Operations manages an archive of the Bulgarian Army.
In 2003 habilitation at the Military Academy "GS Rakovski" and more than 10 years he headed the scientific section "Military Studies".
The research interests of Associate Professor. Stanchev is focused on the history of organizational development and modernization of the Bulgarian army and the development of military art. Since 2010 chairman of Military History Commission.
---
Showing 1 to 1 of 1 (1 Pages)