Cindy M. Meston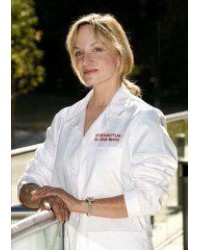 Cindy May Meston is a Canadian clinical psychologist, and a professor at the University of Texas at Austin, and the director of the Sexual Psychophysiology Laboratory, perhaps best known for her research into the female orgasm.
Dr. Meston received a Ph.D. in clinical psychology from the University of British Columbia in 1995. She completed most of her postgraduate training at the University of Washington Medical Center in the departments of Sexual and Reproductive Medicine, Psychiatry, and Urology. In 1998, she accepted a position as Assistant Professor at the University of Texas at Austin and was promoted to Full Professor of Clinical Psychology in 2007.
In addition to her research, Dr. Meston teaches both undergraduate and graduate courses at the University of Texas and supervises numerous graduate students and undergraduate research assistants. She was the 2003 President of the International Society for the Study of Women's Sexual Health, is a Full Member of the International Academy of Sex Research and is a member of the American Psychological Association, the Canadian Psychological Association, and the Society for the Scientific Study of Sexuality.
Dr. Meston's research has appeared in a number of peer-reviewed academic journals.
---
Showing 1 to 1 of 1 (1 Pages)