Simeon Evstatiev (compiler and editor)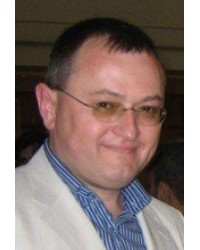 Simeon Evstatiev is Professor of Middle Eastern History and Islamic Studies at Sofia University St. Kliment Ohridski, Department of Arabic and Semitic Studies where he is the Department Chair since September 2019. At Sofia University, Simeon Evstatiev is also Director of the Graduate Program in Middle East Studies as well as Head of the Center for the Study of Religion. He holds a Ph.D. in Middle Eastern and Islamic History. More recently, he has been a Visiting Professor at the Shelby Cullom Davis Center for Historical Studies, History Department, Princeton University (2013–2014). As Gerda Henkel Fellow (2016–2019), Simeon Evstatiev was a 2016–2017 Research Associate at the Leibniz-Zentrum Moderner Orient (ZMO) in Berlin. His research has been supported also by institutions, such as Andrew W. Mellon Foundation, the US National Science Foundation, the International Policy Fellowships Program at the Central European University, the United States Institute of Peace, the National Science Fund of Bulgaria, and the European Commission. His studies have appeared in books and journals by Cambridge University Press, Brill, Peeters, Ergon, Springer, De Gruyter, and among the Bulgarian publishers by Iztok-Zapad and St. Kliment Ohridski University Press. Evstatiev's recent publications include the monographs Religion and Politics in the Arab World: Islam in Society (2012) and Salafism in the Middle East and the Boundaries of Faith (2018).
More information is available here.
---
Showing 1 to 1 of 1 (1 Pages)