Charles De Coster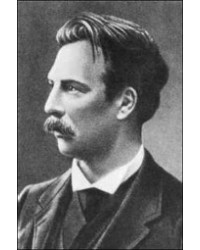 Charles-Theodore-Henri De Coster (1827–1879) was a Belgian novelist whose efforts laid the basis for a native Belgian literature.
He was born in Munich; his father, Augustin De Coster, was a native of Liège, who was attached to the household of the Apostolic Nuncio to Bavaria in Munich, but soon returned to Belgium. Charles was placed in a Brussels bank, but in 1850 he entered the Université libre de Bruxelles, where he completed his studies in 1855. He was one of the founders of the Société des Joyeux, a small literary club, more than one member of which was to achieve literary distinction.
De Coster made his debut as a poet in the Revue trimestrielle, founded in 1854, and his first efforts in prose were contributed to a periodical entitled Uylenspiegel (founded 1856). A correspondence covering the years 1850 to 1858, his Lettres à Elisa, were edited by Ch. Potvin in 1894.
He was a keen student of François Rabelais and Michel de Montaigne, and familiarized himself with 16th-century French. He said that Flemish manners and speech could not be rendered faithfully in modern French, and accordingly wrote his best works in the old tongue. The success of his Légendes flamandes (1857) was increased by the illustrations of Félicien Rops and other friends. In 1861 he published his Contes brabançons, in modern French.
---
Showing 1 to 1 of 1 (1 Pages)