Simon Hazeldine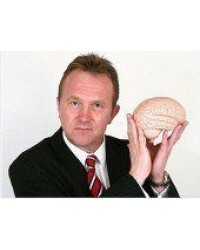 Simon Hazeldine works internationally as a professional speaker, performance consultant and corporate trainer in the areas of sales, negotiation, performance leadership and applied neuroscience.

His focus is on inspiring and enabling exceptional performance and delivering improved bottom-line results for his clients.

Simon is the best-selling author of five books:
"Bare Knuckle Selling"
"Bare Knuckle Negotiating"
"Bare Knuckle Customer Service"
"The Inner Winner"
"Neuro-Sell: How Neuroscience Can Power Your Sales Success"

He has a Masters Degree in the Psychology of Performance; he is is a Fellow of the Institute of Sales & Marketing Management, a long standing member of the Professional Speaking Association and a licensed PRISM Brain Mapping Practitioner.

Simon is also the co-founder of www.sellciusonline.com - the leading on-line resource for sales professionals.

Simon's client list includes Fortune 500 and FTSE 100 companies, and as a highly experienced and in-demand international speaker has has spoken in over 30 countries across six continents.

When he isn't "working" Simon enjoys running (slowly!), martial arts and ice hockey. He lives in the Leicestershire countryside with his wife, son and his Great Dane dog Darcey.

You can discover more about Simon and his work by visiting his websites www.simonhazeldine.com and www.neuro-sell.com.
---
Showing 1 to 2 of 2 (1 Pages)