Sarah Bakewell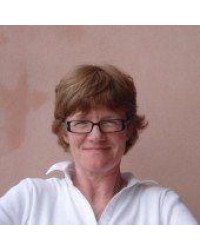 Sarah Bakewell (born 1962/63) is a British author of non-fiction. She currently lives in London.
Bakewell was born in the seaside town of Bournemouth, England, where her parents ran a small hotel. When she was five, the family began travelling through India in a camper and continued to do so for two years before settling in Sydney, Australia. There, her father worked as a bookseller and her mother worked as a librarian. She was educated at Essex University in England, and spent some of her young adulthood working in bookstores.
As a child, she often wrote and she began writing again during her job at the Wellcome Library in London as a curator of early printed books, which she began in the early 1990s. The Smart, her first book, related the story of an 18th-century forgery trial she came across in the Wellcome collection. In 2002, she quit this job to devote more energy to writing. She published The English Dane, the biography of Danish revolutionary and explorer Jorgen Jorgenson, in 2005. In 2010, she published How to Live, a biography of 16th century essayist Michel Eyquem de Montaigne.
---
Showing 1 to 2 of 2 (1 Pages)