Rumen Leonidov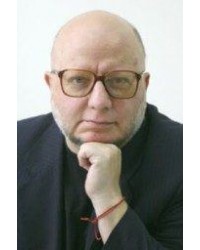 Rumen Leonidov (born 17 May 1953) is a Bulgarian poet, translator, journalist and publisher. He has published nine books and received numerous Bulgarian as well as international awards for poetry. He was born in Sofia and earned a degree in Bulgarian philology from Plovdiv University.
During the communistic regime in Bulgaria, he worked in the newspapers "Studentska tribuna" and "Srednoshkolsko zname", as well as in "Fakel" magazine. At the end of the 1980s, he collaborated with the illegal dissident magazines "Most" and "Glas". He then worked in Literary Journal, Bulgarian Monthly magazine, Bulgarian National Television, "Smut" magazine, "Vlast" magazine, Business Week, etc. He was fired 6 times in total.
As a publisher of books, he first manages the activity of "Free Poetic Society," and then "Fakel" Publishing House.

n 2010 he created his own website Fakel.bg.

---
Showing 1 to 1 of 1 (1 Pages)