Roshani Chokshi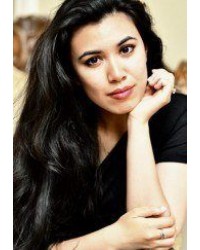 Roshani Chokshi (born February 14, 1991) is an American novelist, the author of the young adult novels The Star Touched Queen(2016) and A Crown of Wishes (2017).
The Star-Touched Queen was a finalist for the 2017 Locus Award for Best First Novel and for the 2017 Andre Norton Award.
Her children's novel, ''Aru Shah and the End of Time'', was published in 2018.
Chokshi attended Emory University. She has Filipino and Indian heritage.
---
Showing 1 to 2 of 2 (1 Pages)