Rhonda Byrne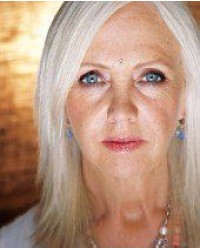 Rhonda Byrne (born 1945, Melbourne, Australia) is an Australian television writer and producer, best known for her New Thought books, The Secret (based on a film she produced of the same name) and its sequel The Power. She has also written The Magic. More of her published works include 'The Hero', 'The power of Henry's imagination' and she has a website dedicated to the secret, www.thesecret.tv. Her latest book is How The Secret Changed My Life.
In 2007 Byrne was featured in Time Magazine's list of 100 people who shape the world. Since 2010, she has regularly been featured in Watkins Mind Body Spirit magazine's annual list of the 100 Most Spiritually Influential Living People. She gained mainstream popularity and commercial success after appearing on The Oprah Winfrey Show. Her philosophy is that believing will allow you to achieve your wishes and dreams.
The Secret was published in 2006, and by the spring of 2007 had sold more than 19 million copies in more than 40 languages, and more than two million DVDs. The Secret book and film have grossed $300 million.
Byrne was a producer for the TV show Sensing Murder and has also worked on the Australian TV series World's Greatest Commercials and Marry Me.
---
Showing 1 to 8 of 8 (1 Pages)