Ron Clark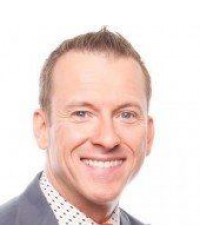 Ron L. Clark, Jr. (born 1972) is an American educator who has worked with disadvantaged students in rural North Carolina and New York City and founded the Ron Clark Academy in Atlanta, Georgia. Clark is a New York Times bestselling author and motivational speaker on the topic of inspiring educators.
Clark attended school in his earlier years within the Beaufort County school systems in the town of Chocowinity, North Carolina. Clark was an outgoing student who later graduated from Chocowinity High School with the Class of 1990. After graduation, Clark's goals were to become an educator at East Carolina University through the North Carolina Teaching Fellows program. Following his graduation, he traveled for a time and then began working in Aurora, North Carolina. Four years later he began teaching elementary school in New York City's Harlem and saw the difference he could make, enabling change in the lives of less-fortunate children. Clark, along with co-founder Kim Bearden, began the Ron Clark Academy in the fall of 2007, a private non-profit school in Atlanta, Georgia, which follows a unique curriculum.
Since winning the 2001 Disney Teacher of the Year Award, Clark has spoken to teachers, PTAs, and school boards across the country.
He lives in Atlanta.
---
Showing 1 to 2 of 2 (1 Pages)