Robert Greene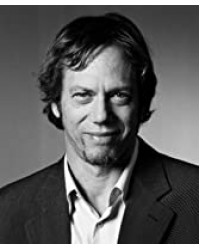 Robert Greene is the author of the New York Times bestsellers "The 48 Laws of Power", "The Art of Seduction", "The 33 Strategies of War", "The 50th Law" "and Mastery".
Drawing from the ideas and examples of Pericles, Queen Elizabeth I, Martin Luther King Jr, and many others, Greene teaches us how to detach ourselves from our own emotions and master self-control. He shows how to develop the empathy that leads to insight, how to look behind people's masks, and how to resist conformity to develop your singular sense of purpose.

In addition to having a strong following within the business world, Greene's books are hailed by everyone from war historians to the biggest musicians in the industry (including Jay-Z, Drake, and 50 Cent).
---
Showing 1 to 1 of 1 (1 Pages)