Robin McKinley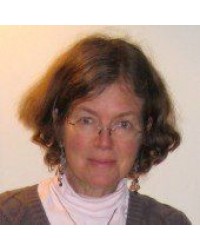 Jennifer Carolyn Robin McKinley (born November 16, 1952), known as Robin McKinley, is an American author of fantasy and children's books. Her 1984 novel The Hero and the Crown won the Newbery Medal as the year's best new American children's book.
As of 2015 McKinley has written or contributed to twenty books. Her most recent novel is Shadows (2013), and her next anticipated novel is Ebon.
Robin McKinley was born as Jennifer Carolyn Robin McKinley on November 16, 1952, in Warren, Ohio. Her father William McKinley was an officer in the United States Navy and her mother Jeanne Turrell McKinley was a teacher. As a result of her father's changing naval posts, McKinley grew up all over the world, including in California, New York, Japan, and Maine. She was educated at Gould Academy, a preparatory school in Bethel, Maine. McKinley went on to attend college, first at Dickinson College in Carlisle, Pennsylvania in 1970–1972. She finished her college education at Bowdoin College in Brunswick, Maine and graduated summa cum laude in 1975.
Robin McKinley currently lives in Hampshire, England. Her husband was author Peter Dickinson; they were married from 1991 until his death in 2015. They had no children, though Dickinson had children from a previous relationship. McKinley has two dogs nicknamed Chaos and Darkness. Her "obsessions" include learning how to play the piano, horseback riding, gardening, cooking, and bell ringing.
---
Showing 1 to 1 of 1 (1 Pages)