Robert R. McCammon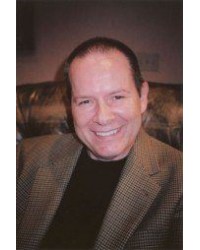 Robert Rick McCammon(born July 17, 1952) is an American novelist from Birmingham, Alabama. One of the influential names in the late 1970s–early 1990s American horror literature boom, by 1991 McCammon had three New York Times bestsellers (The Wolf's Hour, Stinger, and Swan Song) and around 5 million books in print.
His parents are Jack, a musician, and Barbara Bundy McCammon. After his parents' divorce, McCammon lived with his grandparents in Birmingham. He received a B.A. in Journalism from the University of Alabama in 1974. McCammon lives in Birmingham.
After the release of Gone South, McCammon chose to leave his publisher. After clashing with an editor at a new publisher over the direction for his historical fiction novel Speaks the Nightbird, he retired from writing. After a long hiatus which resulted from the reorganization of the publishing industry and McCammon's personal depression and soul-searching, he returned to the publishing world with Speaks the Nightbird, the first book in the Matthew Corbett series. Since 2002, eleven new books have been published, including six, so far, in the Matthew Corbett series.
In 1985, McCammon's story "Nightcrawlers" was adapted into an episode of The Twilight Zone (1985).
Like Dean Koontz, McCammon for a while refused to let his first novels (up to and including They Thirst) be republished because, while not disliking the books, he did not feel that they were up to the standards of his later works. He wrote that he feels he was allowed to learn how to write in public, and therefore had decided to officially retire his earlier works. However, Baal, Bethany's Sin, The Night Boat, and They Thirst were recently re-released by Subterranean Press as limited edition novels. In a 2013 interview, McCammon acknowledged that some readers would like to have a complete collection of his work, and said "reading back over those books I find they're not as poorly written as I recall them to be." They have also all been released as ebooks and audiobooks.
---
Showing 1 to 4 of 4 (1 Pages)