Raymond Boudon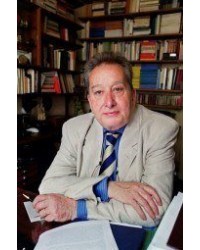 Raymond Boudon (1934–2013) was a sociologist and Professor in the Paris-Sorbonne University, and was a member of many important institutions: Académie des Sciences morales et politiques, Academia Europaea, British Academy, American Academy of Arts and Sciences, International Academy of Human Sciences of St Petersburg, Central European Academy of Arts and Sciences. He is one of France's most eminent sociologists. His distinctive contributions on such topics as educational and social inequality, rationality, methodological individualism, and the classical tradition in sociology have been influential. He is one of the few contemporary French social theorists to have played a key role in the wider academic world. Boudon's perspective moves beyond narrow, parochial and obscure concerns to the broader issues of how best to explain and understand society.
He was a fellow at the Center for Advanced Study in the Behavioral Sciences and an invited professor notably at Harvard, Oxford University, and the Universities of Geneva, Chicago, and Stockholm.
A biographical study of him by Jean-Michel Morin was published in 2006.
---
Showing 1 to 1 of 1 (1 Pages)