Pyotr Yartsev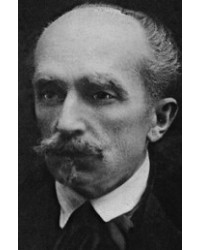 Pyotr Mihailovich Yarsev (1870-1930) is a theater critic, playwright and director. He was born in Moscow.
He was published in magazines such as "Theater and Art", "Golden Fleece", "True", "Modern Life" and others.
He is the author of several popular plays, among which "Earth", "Wedding", "Monastery" and others.
From 1906 he was responsible for the literary department in the drama theater of Vera Komissarzhevskaya, a Russian actress (1864-1910), who founded the Komissarzhevski Theater (1904) in St. Petersburg. He participated as a director in plays at this theater. He then left, and in 1907 became a member of the organizing committee of the Theater of Meyerhold in Moscow. In 1908 he was invited by the head of the dramatic department of the Medvedev Theater School in Kiev.
In 1910, he opened his own theater school in Moscow.
In 1912, the editor of the Theater Department of newspaper "Rech", who published many essays on theater and theatrical criticism, provided him with his own column where he wrote as a connoisseur and a theorist of dramatic art.
In 1921 he emigrated to Bulgaria. In 1922-1923 he was the artistic director of the "Foreign Theater" in Sofia. In 1923 he opened "Chamber Theater" in Plovdiv. He taught the history of theater and the problems of drama at the National Theater in Sofia (1924), as well as the drama in the school of Tanya Masalitinova. He is continuously published in the emigrant and Bulgarian press and he lectures in Sofia and the province.
He died in Sofia and was buried in the Russian cemetery.
---
Showing 1 to 1 of 1 (1 Pages)