Peter Watts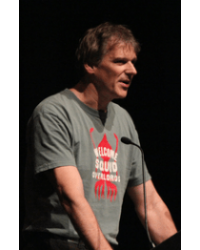 Peter Watts (born 1958) is a Canadian science fiction author and former marine-mammal biologist.
Watts obtained a Bachelor of Science degree in 1980 and a Master of Science degree in 1983, both from the University of Guelph, Ontario. He obtained his Ph.D. from the University of British Columbia in Vancouver, BC from the Department of Zoology and Resource Ecology in 1991.
In February 2011, he contracted the rare disease necrotizing fasciitis in his leg, which he has blogged about on his website.
He married fellow Canadian author Caitlin Sweet in August 2011.
---
Showing 1 to 1 of 1 (1 Pages)