Peter Biskind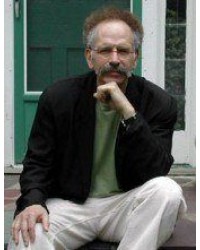 Peter Biskind is an American cultural critic, film historian, journalist, former executive editor of Premiere magazine from 1986 to 1996. He wrote several books depicting life in Hollywood, including Seeing Is Believing, Easy Riders, Raging Bulls, Down and Dirty Pictures, and Gods and Monsters, some of which were bestsellers. In 2010 he published a biography of director and actor Warren Beatty, entitled Star: How Warren Beatty Seduced America.
Biskind is a contributing editor at Vanity Fair. His work has appeared in a number of publications that include Rolling Stone, The Washington Post, Paris Match, The Nation, The New York Times, The Times (London), and the Los Angeles Times, as well as in film journals such as Sight and Sound and Film Quarterly.
He has served as the editor-in-chief of American Film from 1981 to 1986.
Biskind's books have been translated into more than thirty different languages.
Roger Ebert had been critical of Biskind since the publications of Easy Riders, Raging Bulls and Down and Dirty Pictures, saying "Biskind has a way of massaging his stories to suit his agenda." In particular, Ebert drew attention to an alleged encounter with director Todd Haynes at a film festival, where Haynes presented his film Poison. Biskind claimed Ebert declared "Who the hell is Todd Haynes?" when introduced to him, and snatched his hand away from an offered handshake; Ebert denies this event ever took place, as did Christine Vachon, Biskind's alleged source of the anecdote.
---
Showing 1 to 1 of 1 (1 Pages)