Pierre Pevel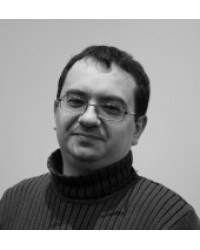 Pierre Pevel (born 1968) is a French science fiction and fantasy writer. He was born 1968 in France. One of the foremost writers of French science fiction and fantasy he received the Grand Prix de l'Imaginaire for his novel Les Ombres de Wielstadt in 2002. Prior to becoming a full-time writer he was a scriptwriter and author of role-playing games. He has written many fantasy novels under the pseudonym "Pierre Jacq", often signing his books under his real name. He is known for his trilogy, the Ombres de Wieldstadt, published en 2001, which in 2002 won him a Grand Prix de l'Imaginaire.
Pierre Pevel lives in Nancy, France.
Pevel's novels belong primarily within the alternate-history and historical-fantasy sub-genres, set in universes inspired by precise historical periods. One of his favourite authors is Michael Moorcook and he has cited Alexandre Dumas as a large influence on his writing.
---
Showing 1 to 9 of 9 (1 Pages)