Petko Bahovski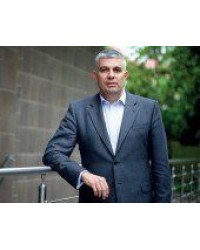 Petko Bahovski started his banking career in American Express, Brighton, UK in 1994. After completing his undergraduate degree in Accounting and Finance at the London School of Economics in 1995, Petko worked for two years as head of the corporate dealing desk of ING Bank in Sofia, Bulgaria. In 1997 while he was doing a two years Masters Program in Finance at Brandeis University, Boston, Petko worked as an Emerging Markets bond Analyst at Baring Asset Management.
New York, London, Hong Kong, Singapore
Upon completing his degree, Petko joined Chase Manhattan Bank, and worked in Emerging Markets Bond sales in New York and Mexico City. In 2000 Petko moved to London, to join JPMorgan's Eastern Europe Local markets credit and rates sales desk. In 2006 he moved to JPMorgan Singapore where he became Global Emerging Markets Product Manager for the Asia Region. He constantly travelled in the region, predominantly to China, Hong Kong, Japan, Taiwan, Philippines and Korea.
Switzerland
In 2008 Petko moved to Credit Suisse - Zürich, to manage a team that was covering Russian and Central Asian Russian speaking private banking clients. In 2011 Petko joined Coutts Zürich, to head their Russian, Ukrainian and Central Asian private banking teams. Petko started to provide consulting services in July 2012. As a consultant Petko is successfully helping his clients to implement change, build stronger, more competitive and profitable organisations. Petko provides sales and negotiation skills coaching, advises banks on how to build their private banking strategy, and also provides consultation services for individual clients on private banking-related matters.
---
Showing 1 to 1 of 1 (1 Pages)