Petar Kozhuharov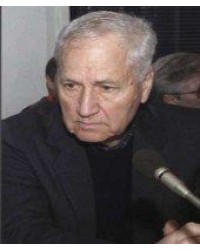 Petar Kozhuharov (1929–2015) is a Bulgarian well-known journalist and writer. From February 1, 1966, Petar Kozhuharov heads the International Information Department of the Bulgarian Telegraph Agency (BTA).
He was a correspondent of BTA in East Berlin (GDR), a correspondent of BTA in West Berlin, the editor-in-chief of the International Information Department at BTA. For many years Kozhuharov has worked at the Bulgarian National Television. He was a correspondent of the Bulgarian National Television in Berlin, Germany. He was also deputy chairman of the Radio and Television Committee.
He is the author of the book "From the Scene of the Event" and "The Cold War. Оutlines by its Eyewitness".
---
Showing 1 to 1 of 1 (1 Pages)