Peter-Emil Mitev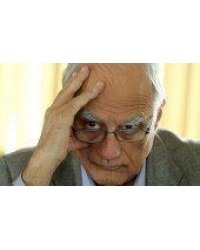 Prof. Petar-Emil Mitev is a lecturer at the Sofia University "St. Kliment Ohridski ", currently head of the Institute of Sociology "Ivan Hadjiyski". One of the founders of the Department "Politics" in Sofia University, in which he developed a series of lectures: History of Political Ideas (third part); political ideologies; methods of political analysis; the political language; revolution and reform; Eastern European transition; the Bulgarian transition.
Son of the famous Biochemistry Prof. Ivan Mitev. He graduated from Sofia University. From 1972 to 1988 he headed the Youth Research Institute, considered to be one of the dissident's nests during the communist power. Until 1999, he is a chairman of the Bulgarian Sociological Association.
Professor at the Sofia University "St. Kliment Ohridski" since 1988.
Member of the presidency of the Supreme Party Council of BSP. MP in the Grand National Assembly.
Candidate for National Ombudsman of Bulgaria, nominated by NMSS and supported by MRF at the first Ombudsman election in 2004, when Ginyo Ganev was eventually elected.
He is Chairman of the Management Board of the Institute for Social Values and Structures "Ivan Hadjiyski".
---
Showing 1 to 3 of 3 (1 Pages)