Petar Boyadzhiev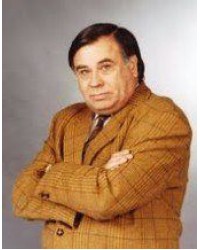 Petar Boyadzhiev was born on July 3, 1941, in Shumen. He graduated from high school in his hometown. After the barracks, he studied mathematics at the Sofia University. On the eve of the Ninth Congress of the BCP in 1966, along with his friend Alfred (Freddie) Foscolo, they spread a letter asking for the exit from the Warsaw Pact, freedom of association and multipartyism. State Security puts him under surveillance and detained him on August 15, 1968, a month before the invasion of Warsaw Pact troops in Czechoslovakia.
They offer him to cooperate with the intelligence services of Bulgaria and to go to France and to give reports about the emigrant circles. Because of his refusal, he was sentenced to 12 years in prison under a strict regime.
Boyadzhiev was sent to the Stara Zagora Prison, where he was following a series of attempts to be recruited as a DPS agent and has tested the full range of physical and psychological methods of pressure of the repressive machine on his back. He was released after the expiration of the punishment on 3 May 1978.
---
Showing 1 to 1 of 1 (1 Pages)