Pavel Milyukov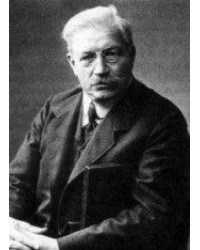 Pavel Nikolayevich Milyukov (1859–1943) was a Russian historian and liberal politician. Milyukov was the founder, leader, and the most prominent member of the Constitutional Democratic party (known as the Kadets). In the Russian Provisional Government, he served as Foreign Minister, working to prevent Russia's exit from the First World War.
Pavel was born in Moscow in the middle-class family of a professor in architecture who taught at the school of arts. Milyukov studied history and philology at the Moscow University, where he was influenced by Herbert Spencer, Auguste Comte, and Karl Marx. His teachers were Vasily Klyuchevsky and Paul Vinogradoff. In summer 1877 he briefly took part in Russo-Turkish War as a military logistic, but returned to the university. He was expelled for taking part in student riots, went to Italy, but was readmitted and allowed to take his degree. He specialized in the study of Russian history and in 1885 received the degree for a work on the State Economics of Russia in the First Quarter of the 18th Century and the reforms of Peter the Great.
He was one of the founders of the Constitutional Democratic Party (Cadets) in October 1905, and served as chairman of its Central Committee from March 1907 to May 1918. He also served as the de facto head of the Cadet Party's main publication, the "Rech" newspaper, from 1906 to 1917. He worked as a member of the State Duma during the third and fourth convocations and was a leader of the Cadet faction.

---
Showing 1 to 1 of 1 (1 Pages)