Oksana Zabuzhko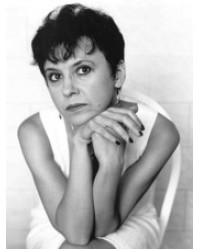 Oksana Zabuzhko is a contemporary Ukrainian writer, poet and essayist.

Born in Lutsk, Ukraine, Zabuzhko studied philosophy at the Kiev University, where she also obtained her doctorate in aesthetics in 1987. In 1992 she taught at Penn State University as a visiting writer. Zabuzhko won a Fulbright scholarship in 1994 and taught Ukrainian literature at Harvard and University of Pittsburgh. Currently, Zabuzhko works at the Hryhori Skovoroda Institute of Philosophy of the National Academy of Sciences of Ukraine.

Zabuzhko is known both for her literary works and criticism. Her controversial bestselling novel Field Work in Ukrainian Sex was translated in eight languages. In her writing, Zabuzhko draws a lot of attention to the questions of Ukrainian self-identification, post-colonial issues and feminism. Her book Let My People Go won the Korrespondent magazine Best Ukrainian documentary book award in June 2006, "The Museum of Abandoned Secrets" - Best Ukrainian Book 2010.
---
There are no products to list.