Nikolay Genchev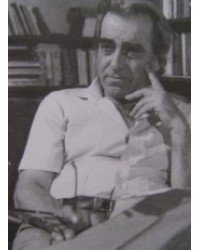 Nikolay Genchev (1931-2000) is a Bulgarian historian, member of the Bulgarian Academy of Sciences. Rector of Sofia University (1989-1993). Winner of the International Herder Award (1989). Author of dozens of works in the field of the new and the latest Bulgarian history.
His scientific career began in 1959 at the Department of History. Between 1964 and 1965 he was an adviser to the Algerian government. In 1974 he was already a professor, and in 1978 he was also a Doctor of Historical Sciences. From 1978 to 1982 he was Deputy Chairman of UNESCO's Committee on Natural and Historical Values. In 1989 he became a correspondent member of the Bulgarian Academy of Sciences. Since 1976 he has been dean of the Faculty of History at the Sofia University, in 1991-1993 he is the rector of the Sofia University and since 1998 he is chairman of the Union of University Teachers in Bulgaria.
Significant contributions to the development of the Bulgarian historiography for the Revival period have such famous Bulgarian scholars as V. Aprilov, T. Burmov, Zaimov, D. Marinov, D. Kanchov, Iv. Shishmanov. The list will be incomplete if we do not add the name of Nikolay Genchev.
---
Showing 1 to 4 of 4 (1 Pages)