Maurice Leblanc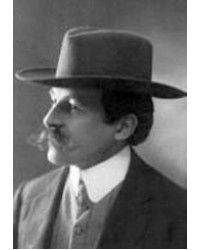 Maurice Marie Émile Leblanc (1864 –1941) was a French novelist and writer of short stories, known primarily as the creator of the fictional gentleman thief and detective Arsène Lupin.
Leblanc was born in Rouen, Normandy, where he was educated at the Lycée Pierre Corneille. After studying in several countries and dropping out of law school, he settled in Paris and began to write fiction, both short crime stories and longer novels; his novels, heavily influenced by writers like Gustave Flaubert and Guy de Maupassant, were critically admired but met with little commercial success.
Leblanc was awarded the Légion d'Honneur for his services to literature, and died in Perpignan in 1941.
---
Showing 1 to 1 of 1 (1 Pages)